OTHM Level-3 Technical Certificate In Occupational Health & Safety
Course available for 60 days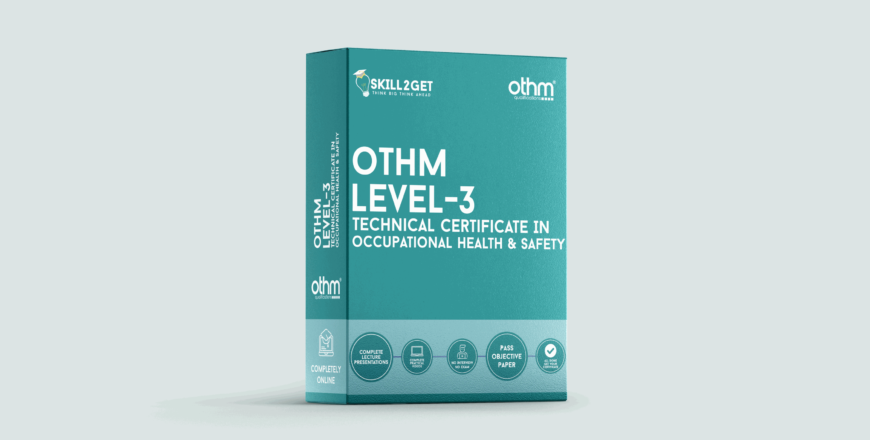 The OTHM Level 3 Technical Certificate in Occupational Health and Safety has been developed to enable learners to gain an understanding of health and safety practices within a working environment.
The course provides an insight into how to manage workplace issues and covers the areas you would encounter in a health and safety role.
The aims of this programme will allow learners to :
Understand the different roles and responsibilities for health and safety in the working environment
Be aware of safety and welfare rules in the working environment
Understand the elements of a health and social policy
Understand the benefits of safety management systems in organisations
Be able to review health and safety procedures across an organisation
Be able to communicate effectively when contributing to the maintenance of a healthy and safe work environment
Understand the importance of working with others to maintain a healthy and safe workplace.
Understand the principles of risk assessment
Understand about risks and control methods for workplace hazards
Know how to manage the effects of accidents and incidents
Be able to monitor risks and incident management
The qualification is suitable for those wishing to work in health and safety positions in a variety of sectors and will provide the real-world knowledge and skills that organizations and employer's demand.
Successful completion of this qualification will also equip learners with the underpinning knowledge and skills required to succeed in further studies.
Lecture # 1
1
Basic Concepts Of Safety Articles
Lecture # 2
Lecture # 3
Lecture # 4
Lecture # 5
1
Detail Discussion About Fire
Lecture # 6
Lecture # 7
Lecture # 8
1
Different Types Of Control Measures
Lecture # 9
1
Detail About Musculoskeletal Health
Practical's
4
Electrical Safety In Hazmat Environments
7
Hazard Communication In Construction Environment
Paper Time
Tell Us How You Feel About The Course
Be the first to add a review.
Please,
login
to leave a review